SmartProject Topography Scanning Services
Our professional services maximize your productivity.
Why choose
Our Service?
We collect topographic ground data delivered in ASCII readable .XYZ to easily work in CAD.
Ready to evaluate aerial topographic work and aerial lidar technology for your business and needing a little more detail or evidence before choosing a platform? SmartProject is a program by SmartDrone for aerial topographic services using the Discovery drone platform.
Reach Out for an Estimate
Let Us Do the Work
Easily Import
Get to Work on a Wealth of Data
What makes us
Different from Others?
On delivery of data, and within 30 days, we will let you credit a portion of service fees toward a Discovery purchase. Use a SmartProject to evaluate our platform and come to a decision with your team.
Processed and vegetation filtered lidar ground shots delivered in your datum - for 1 foot contours.
Training included. We come prepared to teach you and your field crew what we're doing and how we're doing it.
Made in Tyler, Texas. Components sourced Texas & U.S. first - then worldwide.
Service Areas
United States
Houston
Dallas
East Texas
Ft Worth
San Antonio
Austin
Plano
Denton
Sugar Land
Oklahoma City
Tulsa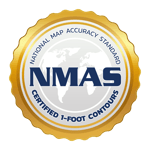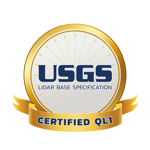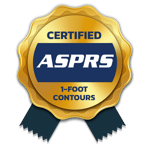 Professional Drone Services
Frequently Asked Questions
See through the trees with fast one foot contours.
Where do you offer SmartProjects?
We will estimate SmartProjects throughout the USA. Estimates include travel expenses. Our primary limit on SmartProject work is time and bandwidth, so if your destination is far from us we may limit the amount of area we bid to scan.
What type of insurance do you maintain?
SmartDrone and its employees or representatives is fully insured as a drone manufacturer in the USA. Our general liability and other policies cover us in every US state but New York. When we provide services, they are provided primarily as a drone demonstration - often we do not need to enter the job site and can perform our work from a safe distance.
Who flies the drone on a SmartProject?
Every member of our team is FAA Pt. 107 certified. Our pilots will perform the missions and operate SmartDrone Discovery completing the job following our best practices and suggested operating procedures.
How does a credit toward purchase work?
A portion of service fees may be applied within 30 days of us delivering the data and completing the project. Contact us for an estimate on your job by filling out the form above.
What type of data can we review in the field?
Using our 1-click processing suite and unlimited self-service processing (no cloud needed) we review scans in the field to ensure no areas are missed. This type of processing is done without local base correction and is only to check that we didn't miss an area.
What is the deliverable? When can data be delivered?
Our one-click unlimited self-service processing suite exports three deliverables every time it runs. They are all .XYZ file type which is ASCII readable (E, N, Up) delivered in your datum. The file types exported every time we process data are:
Full Result - "Every tree branch and leaf"
1-Foot Grid - a rastered, vegetation filtered, 1-foot grid of ground shots anywhere lidar penetrated
Grid of your choosing - subsampled from the 1-foot the user inputs any grid spacing they want to see (25 ft, 50 ft, etc.)
For projects up to 250 acres where you have controls in place and can provide us with benchmark datum and coordinates we can often deliver data the same day. Otherwise expect data to be delivered 24-72 hours from the time we leave the job site.